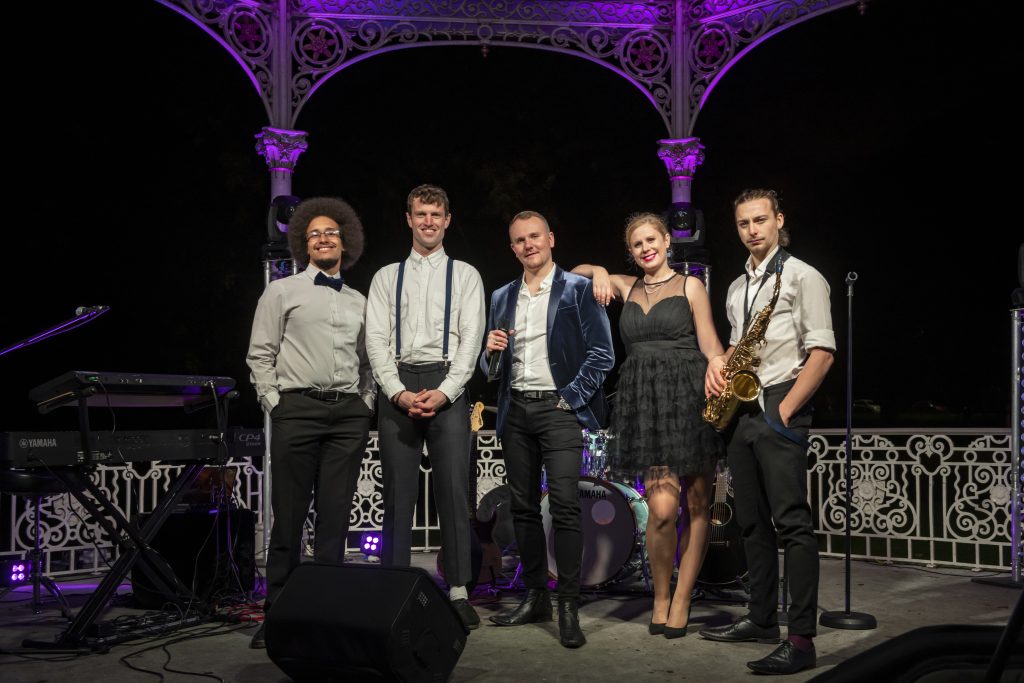 The Shades are a fabulous function/party band performing a broad mixture of music from the 50s, 60s, 70s, 80's 90s all the way through to present day pop…
They have performed all over the world including the Emirates Palace (Abu Dhabi), Grand Hyatt (Dubai), Hilton Hotel (Abu Dhabi), Kempinski Palace (Africa), Moevenpick hotel (Dubai) and many other venues across the UK.
Compiling a show using a wide variety of all time classics this band is the perfect choice for any event whether it be festivals, weddings, corporate functions, golf clubs, night clubs, private parties, cruise liners, holiday camps – the list is endless..
1 x 60 mins, 2 x 45 mins or 2 x 60 mins sets available.
Fully self contained show with a superb HK audio sound system, lighting rig and special effects.
Piano or sax player available for drinks reception or church service at extra cost.
DJ service, available for extra cost.